3 tags
Learn how to use Google Glass
For the two of you who already have Google Glass, Google released last week this Youtube video that demonstrates how to use Google Glass. It's mostly controlled by swipes of the finger on the right side of the frame between your temple and your ear. Are you dying to buy it or do you think you'll pass? Rui.- Tweet me!
6 tags
VICE: La nueva serie de HBO
VICE es la nueva serie documental de HBO hecha por la revista que lleva el mismo nombre. Sin duda será un antes y un después en el periodismo audiovisual, va más allá para buscar la verdad, sin miedos. El objetivo de la serie es mostrar la otra perspectiva de los conflictos y situaciones violentas en diferentes partes del mundo ¡Sin desperdicios!  Rui.- Tweet me!
4 tags
Nuevo anuncio de Facebook Home
La compañía telefónica estadounidense AT&T ha lanzado esta mañana un nuevo anuncio para promocionar los dispositivos HTC con Facebook Home: ¿Qué os parece? ¿Dan ganas de cambiar de smartphone? Rui.- Tweet me!
5 tags
HipChat 'lanza' el Emoticorrect
Me acuerdo de cuando Google hace casi una década nos engañaba año tras año con sus bromas y trampas para el April Fool's Day. Ahora en el 2013, llega al punto de que me aburre porque ya me lo espero. De Google y otras pocas empresas, se ha convertido ley en Silicon Valley hacer alguna parodia para April Fool's Day, además de seguir el último vídeo-meme como lo ha sido el Harlem...
6 tags
Paperless Productivo usando Doxie Go
Desde hace unos meses, soy el embajador para negocios de Evernote para España. Gracias a este programa, ahora tengo una relación más cercana con productos y compañías que admiro dentro del ecosistema Evernote, además de tener la oportunidad de probar nuevos productos. Ahora soy consumidor del escáner Doxie Go, cuyo factor diferencial con la gama de productos de Doxie es la potabilidad del...
4 tags
Match Point
The man who said 'I'd rather be lucky than good' saw deeply into life. People are afraid to face how great a part of life is dependent on luck. It's scary to think so much is out of one's control. There are moments in a match when the ball hits the top of the net, and for a split second, it can either go forward or fall back. With a little luck, it goes forward, and...
7 tags
"Bang With Friends" is not as discrete at all!
Last week, I was reading the news over Mashable about a new social network to literally bang your friends. The Bang With Friends sex app claims to anonymously hook users up with their Facebook friends. From the very first minute, I knew this could be a huge risk for many people to connect it to their Facebook and suggested a few friends not to even go near there. It turns out I was right. I went...
Evernote en español: Taller de Evernote para los... →
evernote-es: ¿Quieres aprender a utilizar Evernote en tu negocio? Acompáñanos en el primer taller de "Evernote para los Negocios" que organiza Rui Delgado, Embajador de Evernote para Pymes en España. Aprenderás a implementar Evernote en tu empresa, y podrás conocer a muchas personas con quienes…
2 tags
I'm an Evernote Ambassador now!
Since recently, I was fortunate enough to be in the new Evernote International Ambassadorship program. This program is a global community of users who volunteer their time and knowledge to show others how to become experts at using Evernote in various aspects of their daily lives. I became the Small Business Ambassador for Spain and I'm looking forward to do all the things I'm...
1 tag
Instagram, what are you doing?
Instagram should revise the updated terms and conditions to lest each user decide If their work can be licensed and used under the conditions they propose. Honestly, I'm very disappointed by the business model they're trying to reach and how they're doing it so. I hope they fix this as soon as possible.
1 tag
2 tags
In Response to the new Facebook Guidelines
In response to the new Facebook guidelines I hereby declare my rash has stopped burning, and also, that my copyright is attached to all of my typo-riddled status updates about my banal life, my bathroom mirror Instagram self portraits, my declarations of love for my worm-addled pets, and any and all blurry photos of my unremarkable meals (as a result of the Berner Convention). For commercial use...
Roland Garros - May 2013
Next year I don't want to miss the Roland Garros! Really, this time I'm going to make it to Paris on time.
Midnight Update
Ok, let's try this again, shall we? Good night, Madrid!
Midnight Oil
Note to myself: In case you didn't know, having caffeine after midnight is not a good idea.
13 tags
A Better (Entrepreneurial) Spain Is Possible
Last week, I wrote an article about how the youth employment has fallen apart in Spain and how much I hope the Spanish government does something about it. Unfortunately, some people were under the impression that I would agree with throwing in the towel on Spanish entrepreneurship. Call me crazy, but I believe Spain can do better, and will do better if it fights for it. I see the current crisis...
12 tags
#Nimileuristas: the Spanish Youth Surviving with...
Last week, Espacio de Vinculación organized their Vanguardia Ibérica event, where young people meet to discuss important issues in the Iberoamerican region (Spain, Andorra, Portugal and Latin America). I had the privilege to be one of the guests to debate over the #nimileuristas panel.  #Nimileuristas is a concept that has been used in Spain to categorize those young people who don't even...
7 tags
My buddy Alvaro wrote a book
A few years ago, when I was a college student in Seville (Spain), I was talking with a friend at a bar when suddenly this random person joined the conversation. I was impressed by how passionate this person was about his beliefs and his way of seeing things. From that moment, that person became a friend without me even noticing until much later in life. His name is Álvaro Aguado. Álvaro is a...
4 tags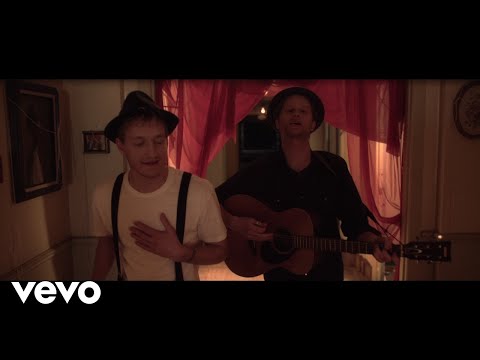 3 tags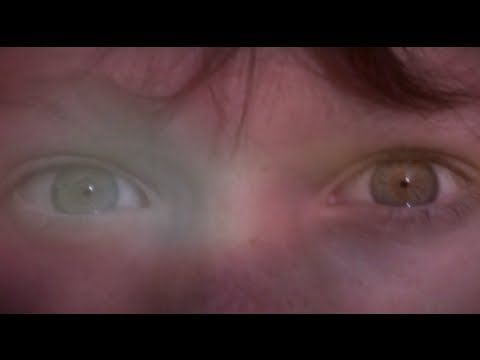 1 tag
1 tag
1 tag
3 tags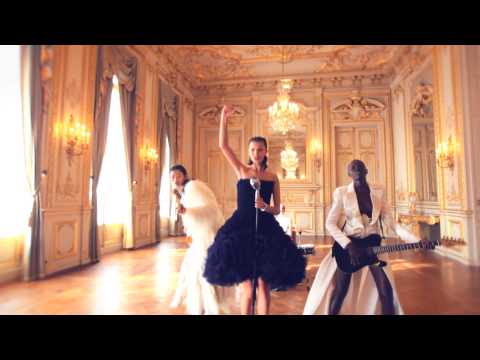 11 tags
Google Vs. Apple
I wish Google and Apple could learn how to work together again. Quite frankly, Google sucks making Android OS systems. The only competitiveness that it has over Apple is the ability of providing cheaper alternatives to the iPhone and the iPad.  iOS Google-based Maps was really helpful for me when to get from point A to point B in public transportation in Madrid, my current home. I do think...
1 tag
9 tags
On my way to Seville
I woke up very early this morning, since I had to take a train to Seville and that I did. One of the perks of living in Europe is that could be able to travel through high-speed train within the country you live in. I believe that there is no other mass transportation system more pleasant than the AVE train. 
6 tags
Meet Cabify and forget about taxis in Spain
Personally, lately I've been obsessed wit a startup called Cabify. It consists in a pick-up drop-off premium transportation service in Madrid and Barcelona. The rates to use the service aren't that different from a regular cab fare but everything else is nothing alike. I really doubt I'll hop in a Taxi when I can get a black sedan car with a professional driver anytime.  Luxury...
5 tags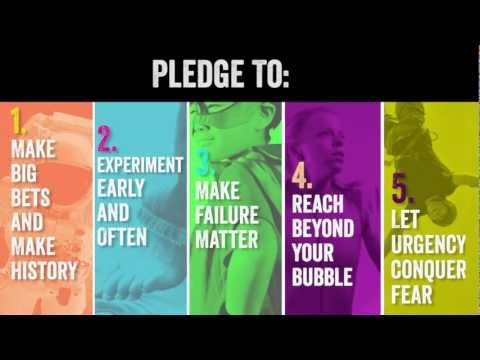 1 tag
8 tags
The App Fest 2012 + The App Date April
It's becoming a tradition to go to The App Date at the last Monday of every month. The last one was quite special because it was the first one after the annual event "The App Fest," which we also went.  The Fest was full of great speakers and interesting topic, it was a topnotch event. The only problem we saw is that people didn't feel the conference price was worth the trouble. That was too...
1 tag
9 tags
Breakfast at Deusto Business School
On a rainy Thursday morning (last week), we went to the entrepreneurial breakfast hosted by Deusto Business School. What they're starting is an early meetup for entrepreneurs to talk about the challenges and advances of the Spanish startup scene.  To be honest, we were expecting an overformal event for business school people. Very political and rigid, where you lose all the essence of the...
5 tags
Tetuan Valley Demo Day 2012
Last night we were invited to Tetuan Valley's Startup School 'graduation night.' It consisted on a Demo Day, where all the startups made a 3-minutes-long presentation on their startups, including a small demo of how they work. And of course, since it's Madrid, there were beers afterwards. First, business angel Iñaki Arrola gave a small long-but-not-long-enough-because-it-was-interesting...
Madrid.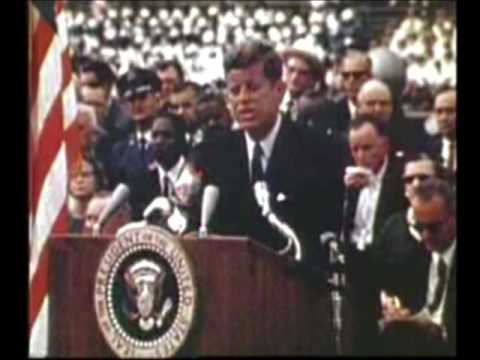 "Wear your learning, like your watch, in a private pocket, and do not pull it out..."
– Lord Chesterfield (1694-1773)
11 tags
Comparing Steve Jobs' death to starving African...
It has been 10 days since we lost one of the most amazing inventors and entrepreneurs of our times. Not long after that, some independent music DJ from Florida (or New York, I'm not really sure) took advantage of the momentum to make an emotional statement about our society to advertise himself. He published on his Facebook profile a picture of Steve Jobs side by side to another photo of...
7 tags
"What a lot of parties… Masked parties, Savage parties, Victorian parties,..."
– Adam Fenwick-Symes
3 tags
David Karp at EBE'09
I think David Karp has a point about Tumblr and how useful it is. But the problem is that I still think more people should join and use it. I just feel it's empty right now and I actually I already have a structure on Twitter.